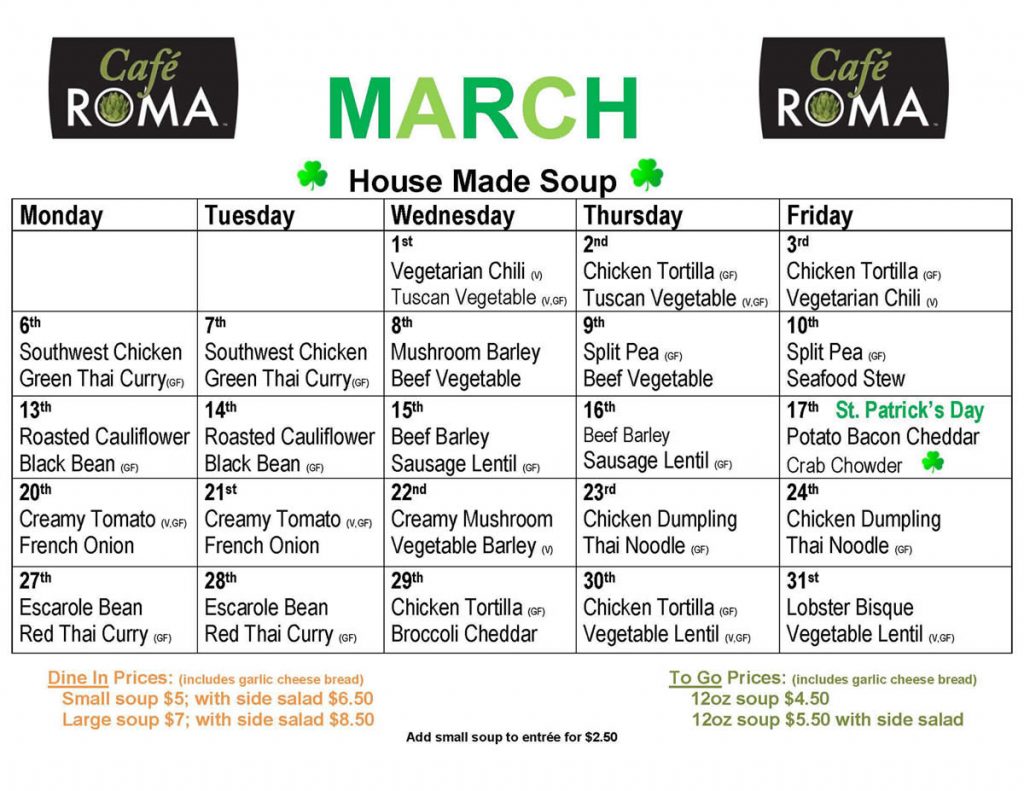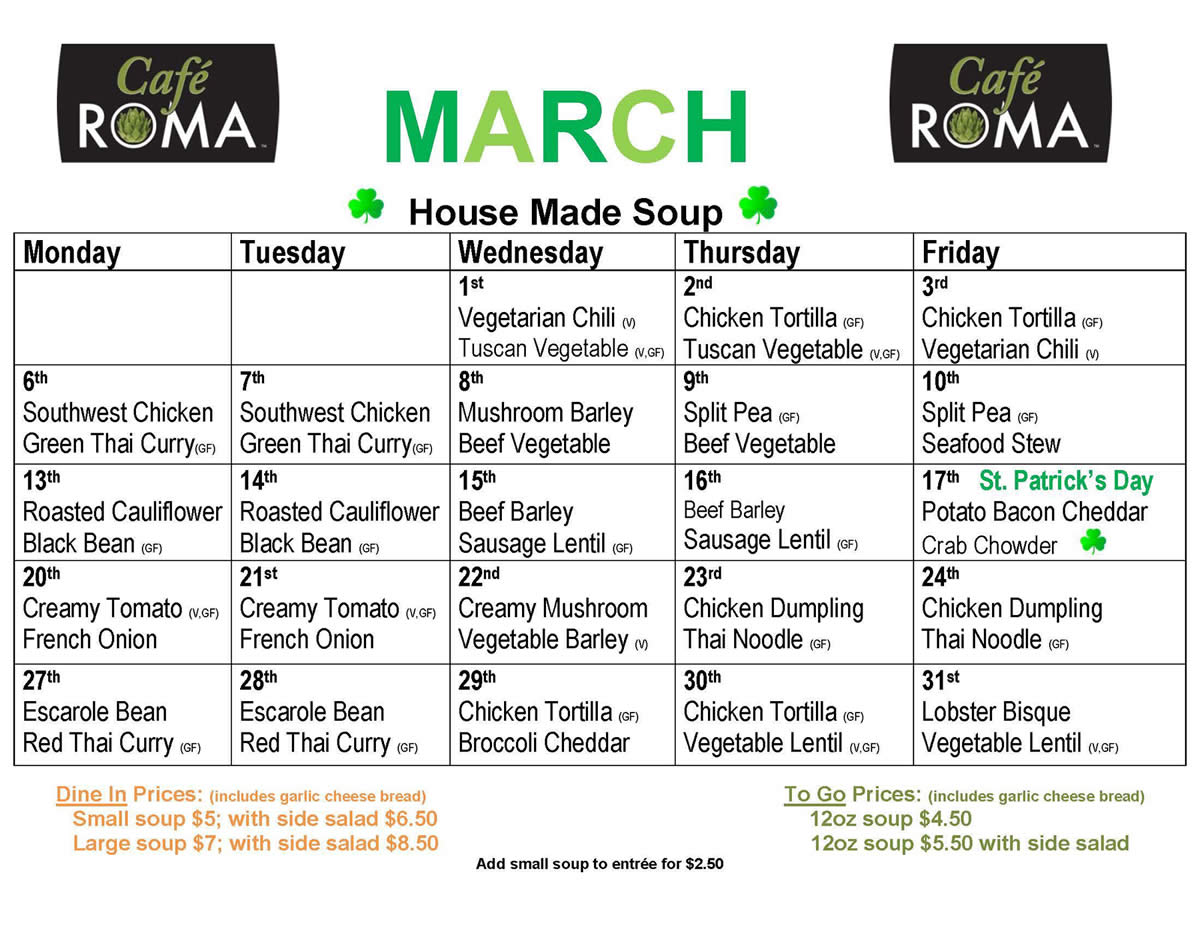 The wait is over! Enjoy dinner on Saturdays at Café Roma!
Due to popular demand, Chef Frank and his talented team, are opening for dinner on Saturday evenings. Come in this Saturday to enjoy an updated menu including your old favorites and new delights.
Please call 847-836-7662 or email TasteCafeRoma@gmail.com for reservations.
New hours:
Lunch
Monday –Friday: 10am -3pm
Dinner
Thursday & Friday: 3pm -9pm
Saturday: 4pm -9pm