PanCor Construction & Development, LLC is a fully integrated real estate developer, investor, design-build contractor and management company actively engaged in developing and acquiring office and industrial properties in the Chicago metropolitan area.
During the last 30+ years, PanCor's founders and managing principals, Daniel D. Corrado, Sr. and Richard Panichi, have successfully completed the development of millions of square feet of office and industrial buildings at Illinois locations such as Addison, Bensenville, Bolingbrook, Carol Stream, Elgin, Glendale Heights, Naperville, Oakbrook Terrace, Schaumburg, St. Charles, Tinley Park and Vernon Hills.
Customer-Friendly, Relationship-Focused
PanCor was founded on a simple principle: Focus on the tenant's needs. This back-to-basics approach has resulted in the development, acquisition and leasing of millions of square feet of space in the Chicagoland area. PanCor was built by following these simple rules…
We work for you, the tenant, as an extension of the building owner.
Construction or remodeling risks are our responsibility.
Successful transactions are built on solid personal relationships.
To meet these objectives, PanCor offers in-house construction and design, project management, legal and property management services solely focused on our tenants and not engaged in any third-party work.
Our Process
Straightforward, Accountable, Dedicated to Your Satisfaction
At PanCor, we believe that the general marketplace for leasing space has become far too complicated. It's also shifted from focusing on the tenant's needs to minimizing the landlord's risk. Our approach is as simple as 1, 2, 3 and puts the focus back on your needs.
Space selection, planning, and financial proposal of lease terms
Company owners Dan Corrado and Rich Panichi are personally involved right from the start. They focus on listening to you, understanding your needs, and creating space plans and lease proposals that meet your objectives. A market-competitive approach is used to find the best space solutions for your company. After an in-depth discovery process, detailed plans are created so that there is no misunderstanding of the scope of work and finishes expected to be delivered.
Legal documentation and lease negotiations
We've learned a few things over 25 years and more than 300 leases. Our 9-page lease is written in plain English, leaving out the "legalese" that comes with most institutional leases. Our goal is to move quickly through the legal process with a fair, straightforward document that properly represents the agreements we have reached together.
Construction, move-in, and on-going lease relationship
At PanCor, remodeling and construction of tenant improvements is a "turnkey" process. Our in-house design and construction experts will take you from start to finish in a way that allows you to focus on your primary business while we take on the responsibility of constructing your space.
After agreeing on a detailed scope of work, plans, and schedule, PanCor assumes the risk of any cost overruns and timing delays and ensures the quality of our work. As the building owner, contractor, and property manager, all of the accountability for the quality and performance of the space rests with PanCor throughout the lease term.
Our Locations
Currently, we manage the following properties:
Randall Point Executive Center

2130 Point Blvd. Elgin
2155 Point Blvd. Elgin

2170 Point Blvd. Elgin
2175 Point Blvd. Elgin

184 Shuman, Naperville
1901 Meyers, Oakbrook Terrace
Randall Point West: All buildings and all vacant land
Randall Point Business Park: All buildings and all vacant land
Wyndham Chicago O'Hare Hotel
Memberships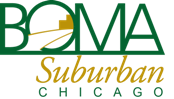 BOMA/Suburban Chicago serves real estate professionals working in the commercial real estate industry through effective leadership, advocacy, education, professional development, and the analysis of information affecting the industry today and in the future.