Refer a new tenant and receive a signing bonus! Referral must mention employee during initial visit. Contact monica@pancor.com.
Important Information
If you have any requests for work, please complete a work order and someone should be by as soon as possible. If there is an after hours emergency please call the main office phone number 847.551.9195 and press "1". This will contact our answering service who will in turn notify someone immediately.
PANCOR Locations Do you have any affiliations that are looking for office space? Keep in mind that Pancor also has office space in Naperville and Oakbrook Terrace. If you have any questions please call our main number. You may also visit us at: www.pancor.com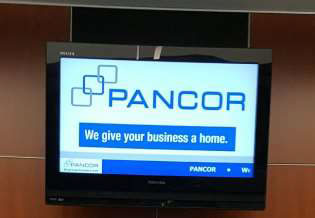 Building Notes, Reminders, and Amenities:
If you have any notices you wish to post please contact Monica: at monica@pancor.com or call at 847-551-9195 x 239
Vacant Space Available
2130 Point
Suite: 6,043 RSF
2155 Point
Suite: 2,287 – 15,935 RSF
2170 Point
Suite: 3,332 – 20,997 RSF
2175 Point
Suite: 2,864 – 23,791SF