PanCor Management at Randall Point is proud to offer an updated Conference Facility to its tenants. PanCor takes pride in providing the best venue for meeting, conference or training at an affordable rate.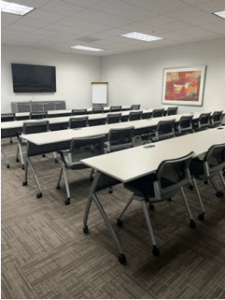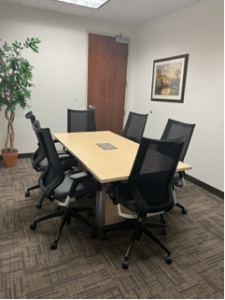 This comfortable private suite can be arranged to fit your seating requirements accommodating up to 30 people. Also a small conference room is availible for a small private meeting that seats up to 8 people.
Features:
High speed WIFI Access
 Flat Screen Monitor
Affordable Rates:
 4 hours or less $50.00
 Over 4 hours $100.00
Take advantage of on-site catering from Café Roma for your next event. (847) 836-7662
Reservations can be made via 360 Facility work order system.
If you would like further information please contact Monica at monica@pancor.com.